Wow, it's been a fair bit since I posted to the blog. I find it equally interesting that the delay came after a write-up about a particularly disappointing game I played. The Halloween SDE game did not kill my gaming, nor did it kill my blogging, no worries there. Really the gap has been caused by a couple reasons.
First among those was work and holidays. Since November 9th I've been booked solid with work as I try to negotiate some new deals and prepare for 2016. This year has been much different from previous years, caused by the first dramatic change in my professional responsibilities within the past 8 years. I took on a new role earlier in the year, effectively a demotion due to a corporate acquisition, and I'm struggling to adapt to the new role. Overall it's very frustrating and counter-productive to be at odds with the corporate practices, especially in an organization where the corporate objectives counter the corporate practices. Add to that my daughters birthday, Thanksgiving, and my own birthday and things have been a bit hectic.
I also spent some time traveling over the past month. This is not anything new to those who've read the blog for a while, or those who listen to my podcasts. The difference here was this was weekend travel for pleasure. I attended the St Louis Open, a Guild Ball tournament nestled on the tail end of the Warmachine Weekend convention. I had a great time meeting up with Mat Hart (Guild Ball creator) and JamieP (Guild Ball lead play tester) along with my
Guild Ball Tonight
co-host Phil. I also had a chance to grab some great games with a host of other Guild Ball fans through the weekend, although did not get to play in the tournament itself.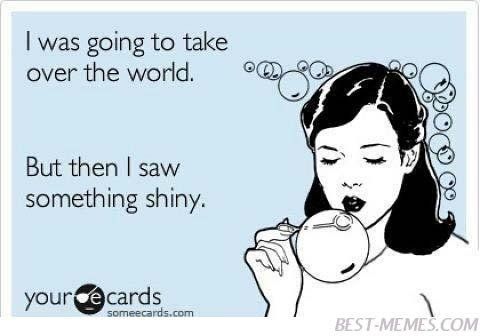 Basically all this means is I'm easily distracted. I'm finding it ironic that I'm having trouble sitting down and getting back in the groove of writing. It seems every time I get going something pops up to stop the progress and derail me. I do mean ironic because it's not a consistent distraction. Overall it's been very frustrating, as I have a series of partly written articles waiting to be completed and posted. Since the last post I've gotten in a number of new games learning my Guild Ball Brewers. I'll have a team review coming up for them once it's finished. I also got in more games of Rise of the Kage, enough to finally write up a solid review of the game. I've been playing a bunch of Blood Rage, which deserves it's own review as well. This is all before talking about new Guild Ball tactics and specific models and model combinations I want to write about.
So, I'm back on track as of the publication of this post. The blog is not dead, there was just a short delay.