I did grab some pictures of other events at Gamesday 2009. Armies on Parade, Golden Daemon, and then general game boards as I walked around. Below are some of the highlights:

Armies on Parade
I saw some great looking armies here, and enjoyed talking with the army creators/owners. Drew Carrington has some great freehand painting on his Landraider for his Crimson Fist army. If I grasped the story correctly, he painted this by firelight while camping out. I had to give the obligatory bow to his skill when he told me this.
I grabbed some pictures of some excellent looking Eldar models. The overall army pictures did not come out due to dirty over-shield on the tables. I grabbed some pictures simple because I liked the display boards and will eventually need to craft something for my own army.
There was a great looking Baneblade with a really nice Mechanicum sigil on the front. (
edit: by BrassScorpion from BoLS)
And then there was Jay and his armies on parade. I think he should have labeled them "Chaos Marines: Alpha Legion".
Golden Daemon
Overall Golden Daemon was better this year than last. I snapped a bunch of pictures, but only a limited amount came out. I need to do more work with the camera to improve my photography skills. Here are a couple highlights:
Tau on Bike (this looked much better in person than in the picture)
Incredible fine painting on an Eldar Grav-Tank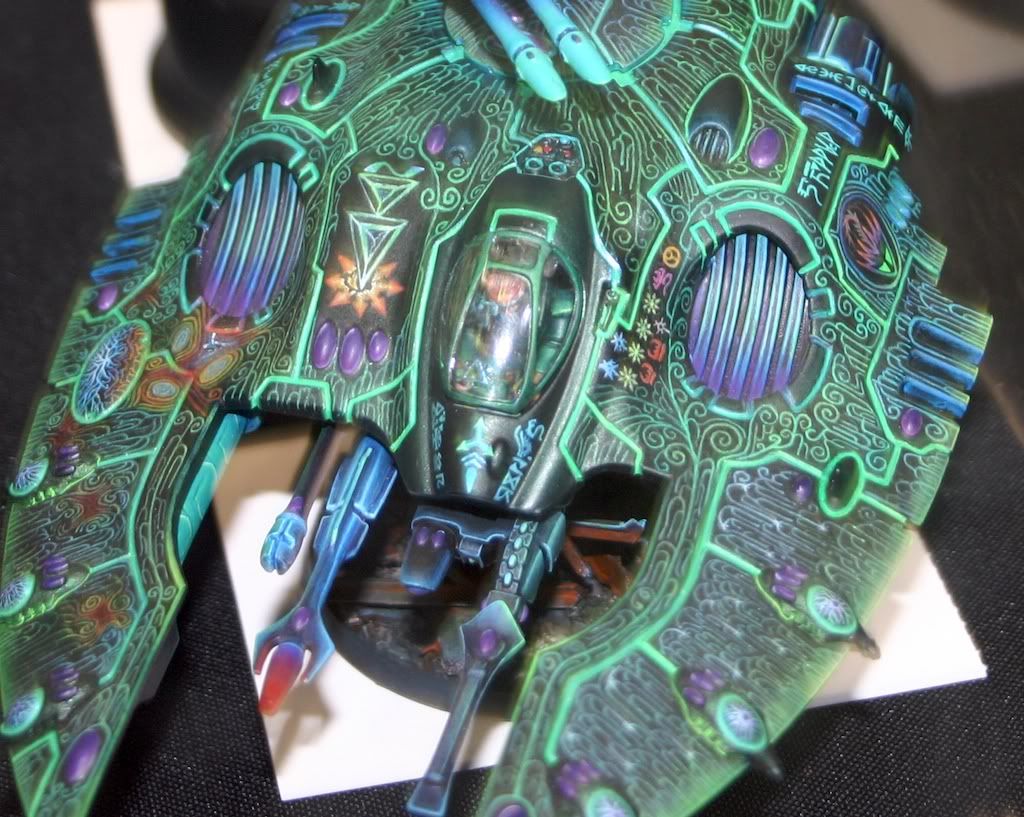 Yes, I was drawn to the Eldar models. To be fair there were a good number of them as well. This Wraithlord looked incredible:
I will do another Gamesday post, likely later today. I want to share some of my thoughts and take advantage of my own virtual soap-box to talk about my feelings regarding Gamesday.