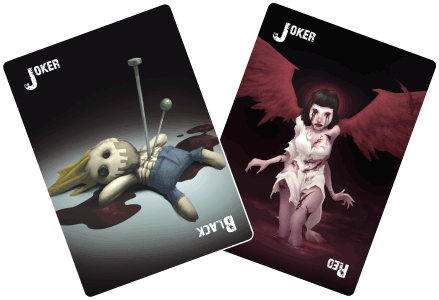 I recently sent off an email to Wyrd asking to be removed as a Henchman. Amazingly, this was accomplished in less than 2 minutes after recieving my email, Kudo's to Wyrd. I am happy I had the foresight to post a good by message to the Henchman board before hitting send on my email. I am also unsure if that message was kept up there or deleted, so I thought it might be good to repost it here on my blog for those who are interested.
Here is the post:
That time has come for me and I wanted to put up a post here in relation to the email I just sent off to Wyrd. I have heard from many of you in the Henchman community that you joined the ranks of the Henchman in some part from my involvement. I have heard from others that you appreciated the help I may have provided while in the program. Many (many many in fact) of you have already reached out to me asking my opinions on the changes we are all seeing in Wyrd and the games they have put out over time.

I am not happy in the direction Wyrd has taken since the end of 2012 and have decided to resign as a Henchman because of that. I cannot, in good faith, continue to support the activities and attitude represented by the public face of the company. I was a supporter for a very long time and have developed friendships with several people "behind the curtain" at Wyrd. Even after some of those people were no longer with Wyrd and felt screwed by the company, I held to my opinions that those were one-off situations and that overall the direction at the company was good. Since January of this year I can no longer say that.

As mentioned above, many of you have asked my opinion on Malifaux V2 (M2E). Overall I do not feel it is an improvement to the game and am not excited to play it. I think there are some portions which are positive, but as a whole its just not good. I will be expanding on this opinion further in a series of blog articles and possibly a podcast episode or two. I cannot see myself advocating for new players to learn this game with the changes. As such, I cannot act as an effective henchman.

On Puppet Wars Unstitched, this is a great game and a great idea. Completely due to a sad lack of advertising and support for previous players and the original release of the game, I believe this will fail. There is such a large section of original puppets that are completely unsupported currently that anyone who already bought in is effectively being told to screw off. The fact there seems no information about a future release schedule means this is also something I cannot support giving a demo to new players.

EBO is a cute party game, and Showdown looks like it will be interesting. Neither are something that should eat up the time of a dedicated henchman.

Despite being one of Wyrd's strongest supporters for years, I have recently been made to feel like Public Enemy #1 because I have voiced strong opinions contrary to the direction Eric, Mack, and Justin wish to move. Since January Wyrd employees have told me that:


"your continued redundant feedback about parts of this system that will not be changed makes it much harder for us to effectively use playtest at all"
"Your opinion makes you not credible with your feedback and we won't listen to you"
**in response to my statement that the original form of a story encounter looked like it had been written by someone who had never played Malifaux and did not understand the game interactions.
"your just not credible and that just isn't true unless you want to show me the emails"
**in response to my statement that via the podcast and my being a visible henchman, I had received close to 30 emails from Beta Testers asking me questions about the Beta Playtest (while I was still in Alpha)

I do not expect this post to remain in the forums long, as there seems to be a recent penchant to editing or removing those posts not complimentary to the current designers goals. For those that get the chance, I have no current plans to leave the forums, and even if I do I can always be reached at Bill@gamerslounge.coda.net.

Thank you to those henchman who made the Wyrd Henchman community as wonderful as it has been.

Bill
So I am sure some folk out there will say I am just crying and throwing a tantrum. Oh well, everyone is entitled to thier opinions. If that makes them feel better, I am happy I could be there for them to brighten thier day.
Beyond that, this really came down to not being able to support the direction Wyrd is headed. This makes me sad as I still believe there are good people recieving checks from Wyrd. I think those people are being minimized and pushed out by a new set of Ego that is going to drag the company down in the long run. That's a very sad thing to see, as I love Malifaux Classic.
So, thats the end of a personal investment for me, although I hesitate to call it the end of an era. Now I just need to figure out what I want to do with the podcast.