These Exarchs are known as the Phoenix Lords and they are great heroes amongst the Eldar race. Their names are well known throughout the Craftworlds, and their deeds form part of the legends of the Eldar. No-one knows exactly how many Phoenix Lords there are, for some are seen but rarely, whole others disappear for millennia only to reappear suddenly and unexpectedly. Some have undoubtedly perished far away, their suits lying upon some hostile world awaiting discovery by some predestined Aspect Warrior doomed to don the armor and become the ancient hero for another cycle of his existence. - Written by Rick Preistley in White Dwarf 172.
Fuegan - The Burning Lance: Fuegan learned the art of war in the Shrine of Asur under the eyes of Asurmen. He later founded the Shrines of the Fire Dragons, and schooled them in the art of war with fire and flame. Fuegan is armed with a massive and deadly Firepike and carries the Fire Axe. This ancient weapon glows with the heat of its forging. It has never cooled since the day it was made and the runes upon its surface writhe in fiery agony. - Written by Rick Preistley in White Dwarf 172.
Thats right folks, a new Phoenix Lord has joined the DTP and arrived on the scene. Joining that all mighty bad-ass Maugan is Fuegan, the burning lance. He is pinnacle of warriors lost on the Fire Dragon aspect path. Lets take a closer look at the pictures in color: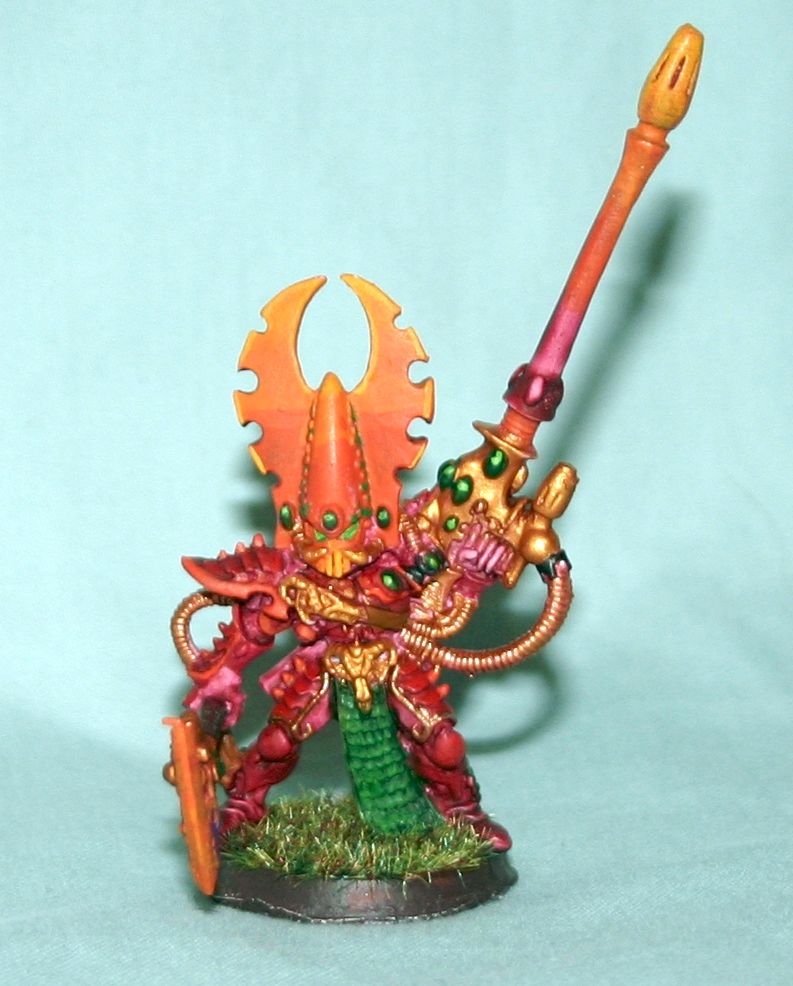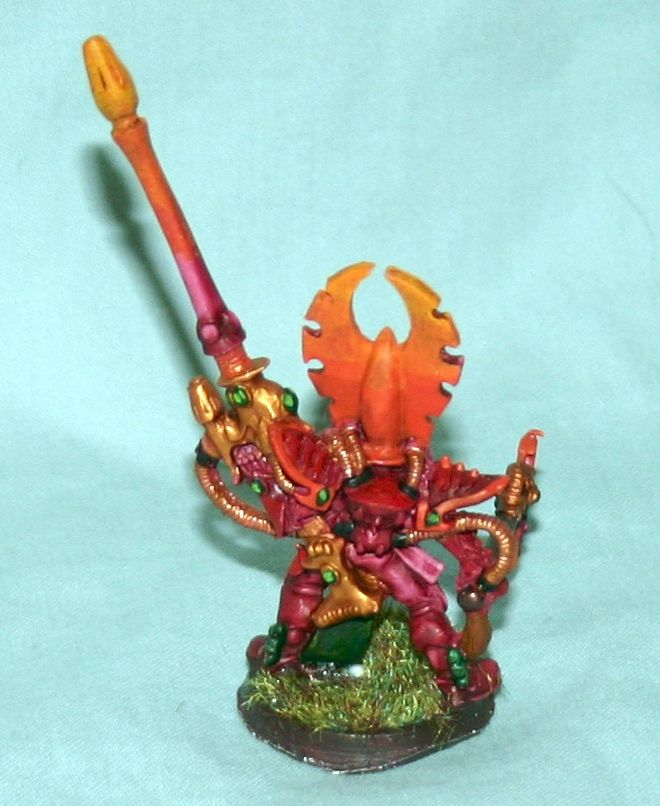 You can see I am working on my blending and shading, which I think it starting to improve.I am also putting a bit more effort into my gems, which have a way to go.